While we're always sorry when learners unsubscribe, we understand financial straits or lack of time to dedicate to studies. Below you'll find a step-by-step guide of how to cancel your Cybrary Insider Pro subscription.
When logged into your Cybrary account, navigate to your account icon and click Membership. Under your active subscription, click Stop Automatic Billing to begin the cancellation process.
Click Cancel Subscription to continue with Cancellation Flow or else your subscription will remain active.
If you would like to keep your current subscription, click Yes. If you would like to cancel, click No.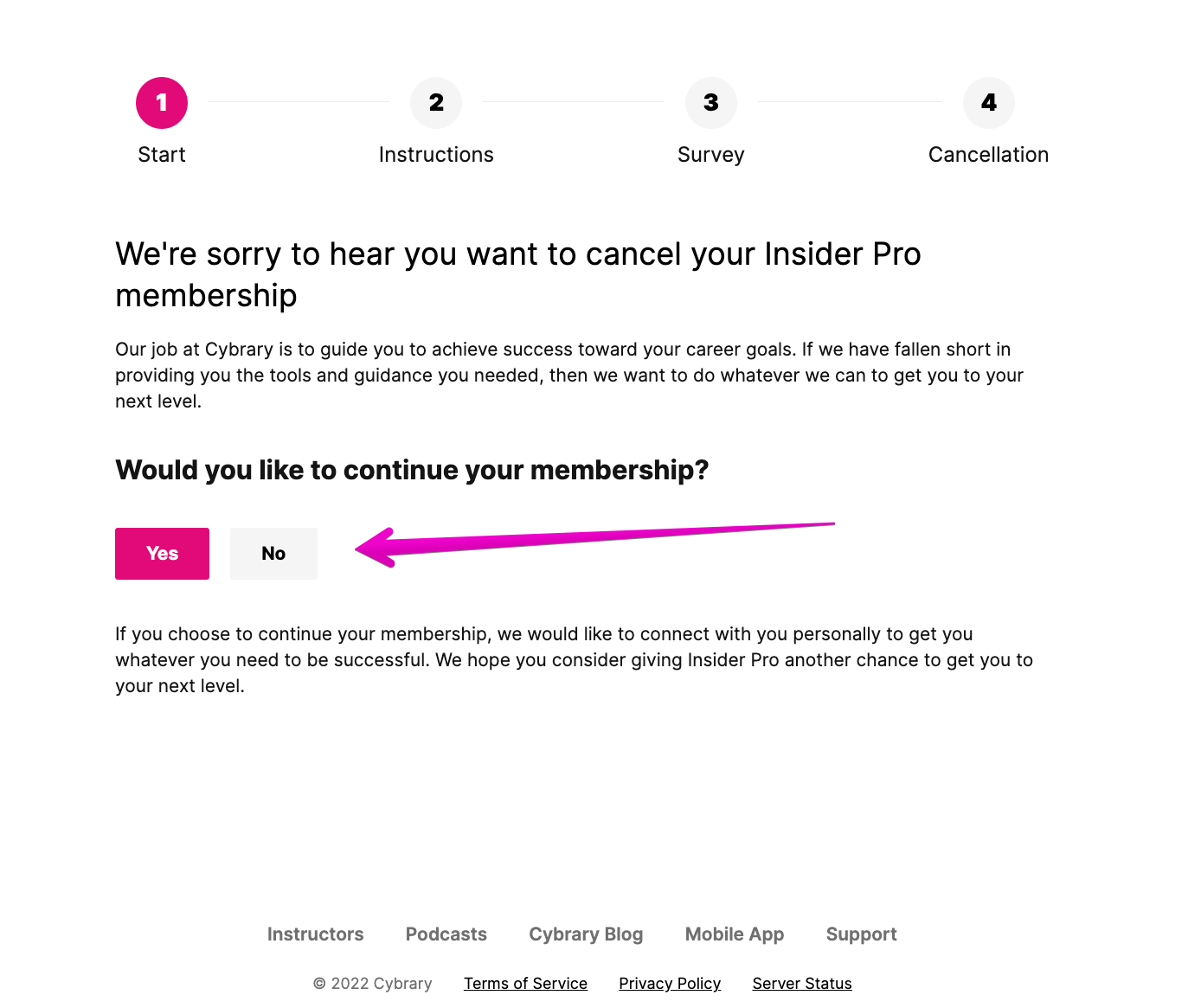 You must complete the cancellation survey on the next screen to complete the cancellation process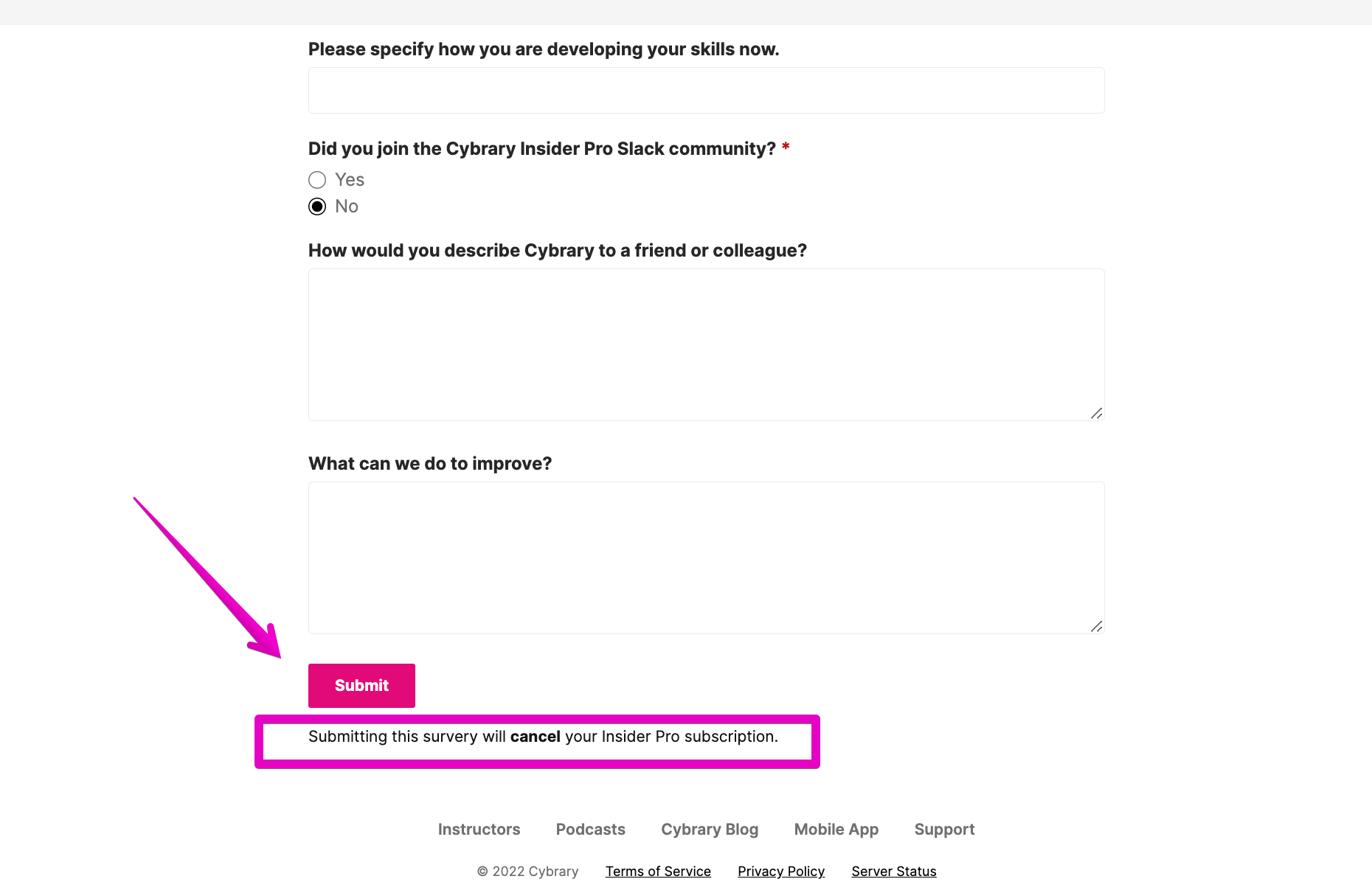 You will not receive a cancellation confirmation email until the day your subscription period ends. If you require timely confirmation that your cancellation is successfully scheduled, please reach out to our Support team.
However, you should get a confirmation notification if your cancellation is successful that looks like this:

Additionally, when you return to your Membership page, you should see that your subscription will now show an end date with a yellow corner tab, unlike the green corner tab prior to turning off auto-renewal.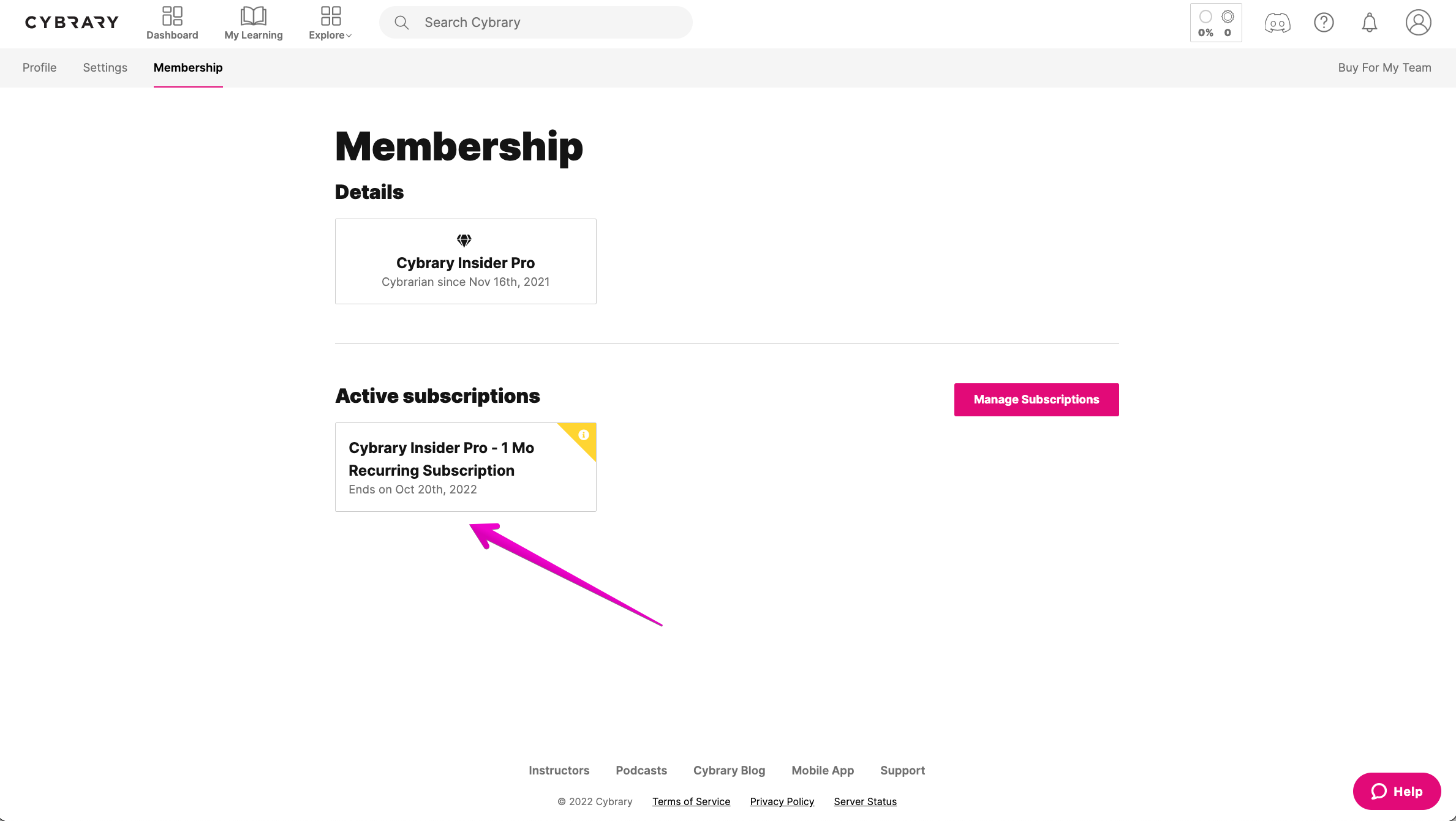 If you do not see this yellow corner tab or an ending date, you may need to redo your cancellation to get a confirmation.
Please note, upon cancellation, you will retain full access to our entire course catalog for the remainder of your subscription term. You must cancel prior to renewal date to prevent incurring additional charges. Should you cancel once your renewal has already attempted to process, your cancellation will be schedule for the end of the next annual/monthly term.
We do not offer refunds once a renewal has been allowed to process. As a we are a subscription-based service, our subscriptions are automatically renewing. We trust all of our learners to keep track of their renewal and payment schedule.
For more information regarding our cancellation and refund policy, please refer to our Terms of Service.
If, at any point, you experience difficulties or have questions during the cancellation process, please reach out to our Support team on Live Chat or by emailing support@cybrary.it.