Are you looking to add an additional email(s) to your Cybrary account? Follow the directions for a step-by-step guide in the article below!
If you wish to add a second or third set of credentials to your existing Cybrary account it can be done via the Account Settings. These additional credentials can be:
Email & Password

SSO

Social Logins (Gmail, etc)
Please note, you are unable to merge multiple accounts that already exist. To add an additional set of credentials, an email address that is not already in-use must be added. If you would like to add a previously used email to a new account, you will need to first Delete Your Account.
Please follow the steps below to add an email:
Click your profile icon on the upper right-hand corner

Click Settings

Scroll down to "Email Addresses" (Image 1)

Select the drop down arrow and click Add Email Address

Enter in the additional email address you would like to use to access your account

You will receive a message in the platform that an email has been sent to your primary email address as a means to verify your account (Image 2)

Open your primary email to find "Verify Add Backup Email - Cybrary" in your inbox.
Click Add Backup Email in the email to move forward (Image 3)

You will receive confirmation of an Account Change request. You will be prompted to reset your password for security purposes. The secure reset password link will be sent to your alternate email address (Image 4)

Visit your alternate email address to find an email containing the subject "Cybrary Password Reset"
Click Reset Password in the email to finalize adding an additional email address to your Cybrary account! Please note, this step is required for security purposes so that a single password can be set for all your accounts.
Should you wish to make any further changes to your Email Address settings, such as changing your Primary Account, you can do so via Account Settings (Image 5)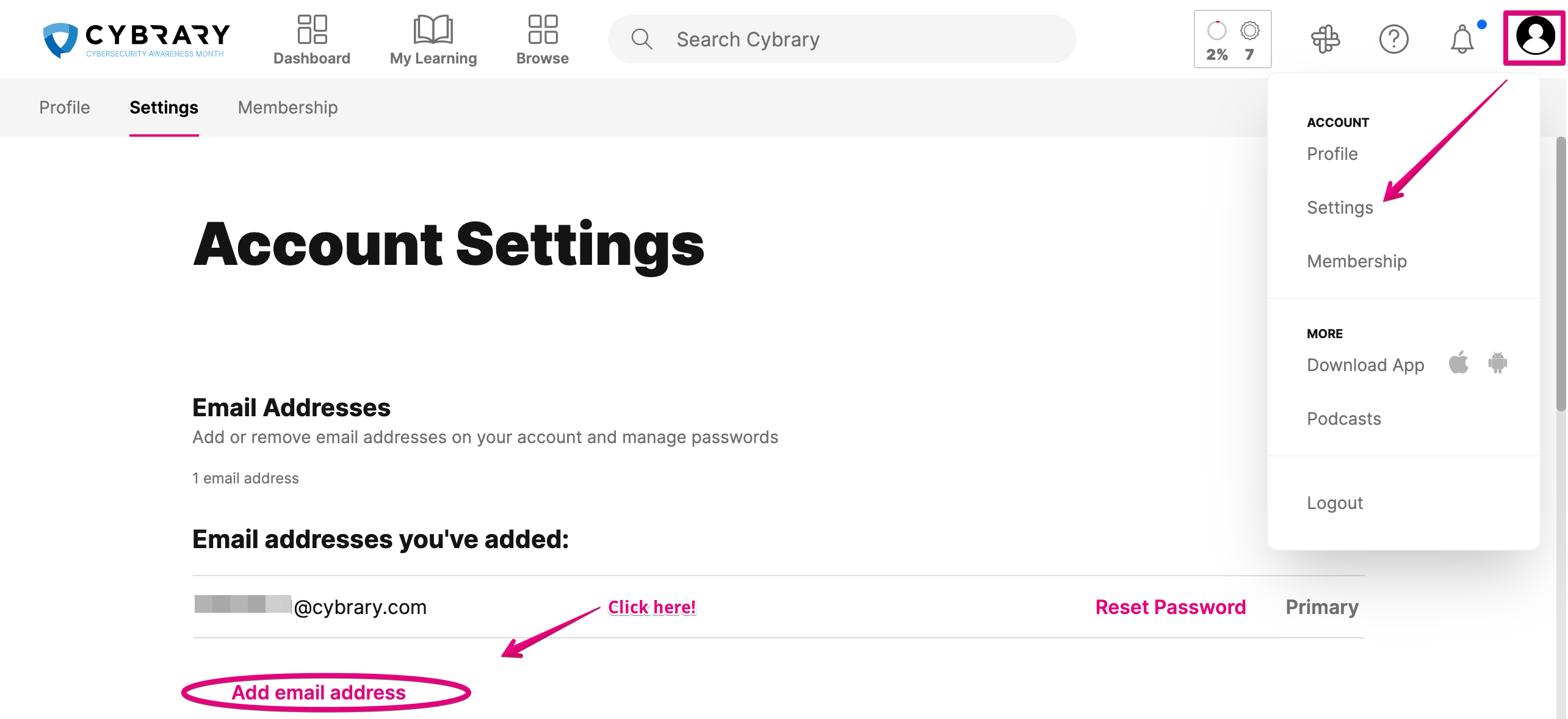 Image 1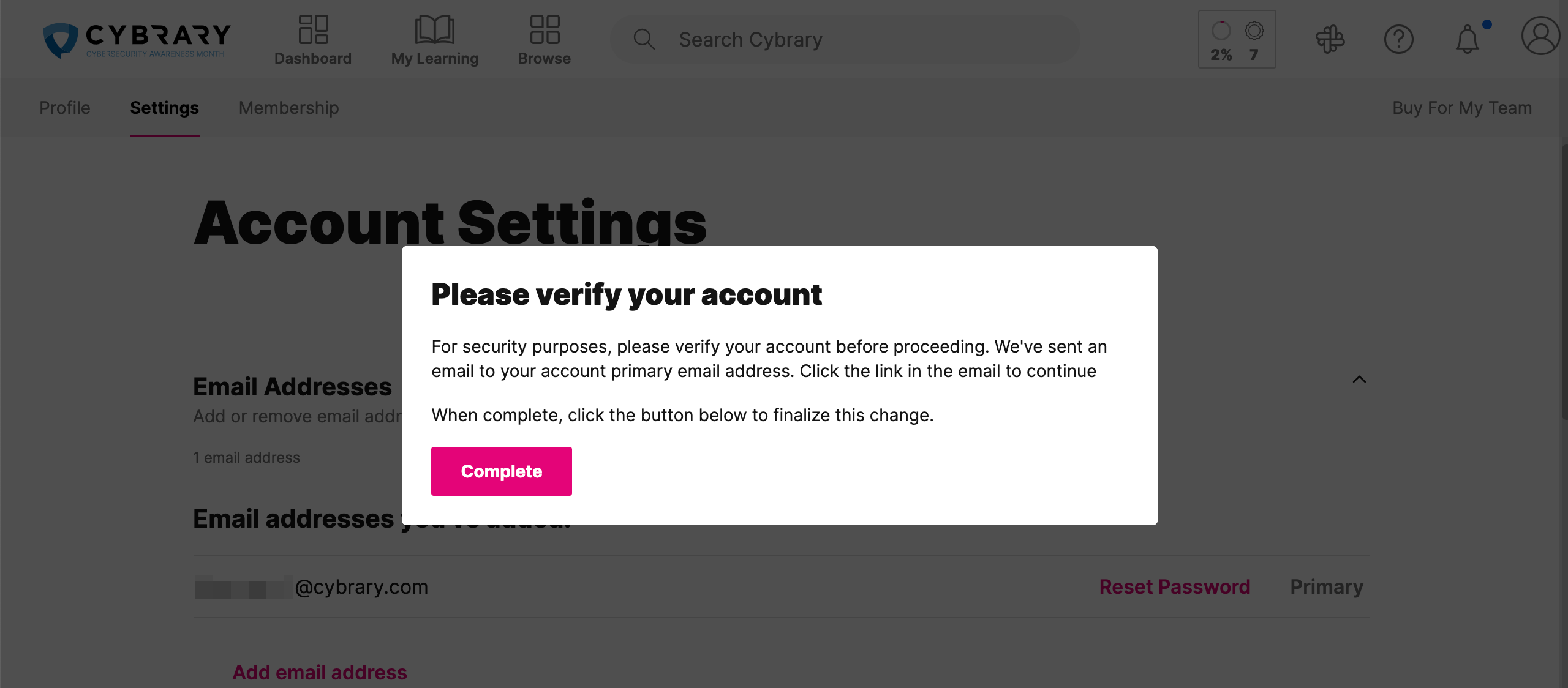 Image 2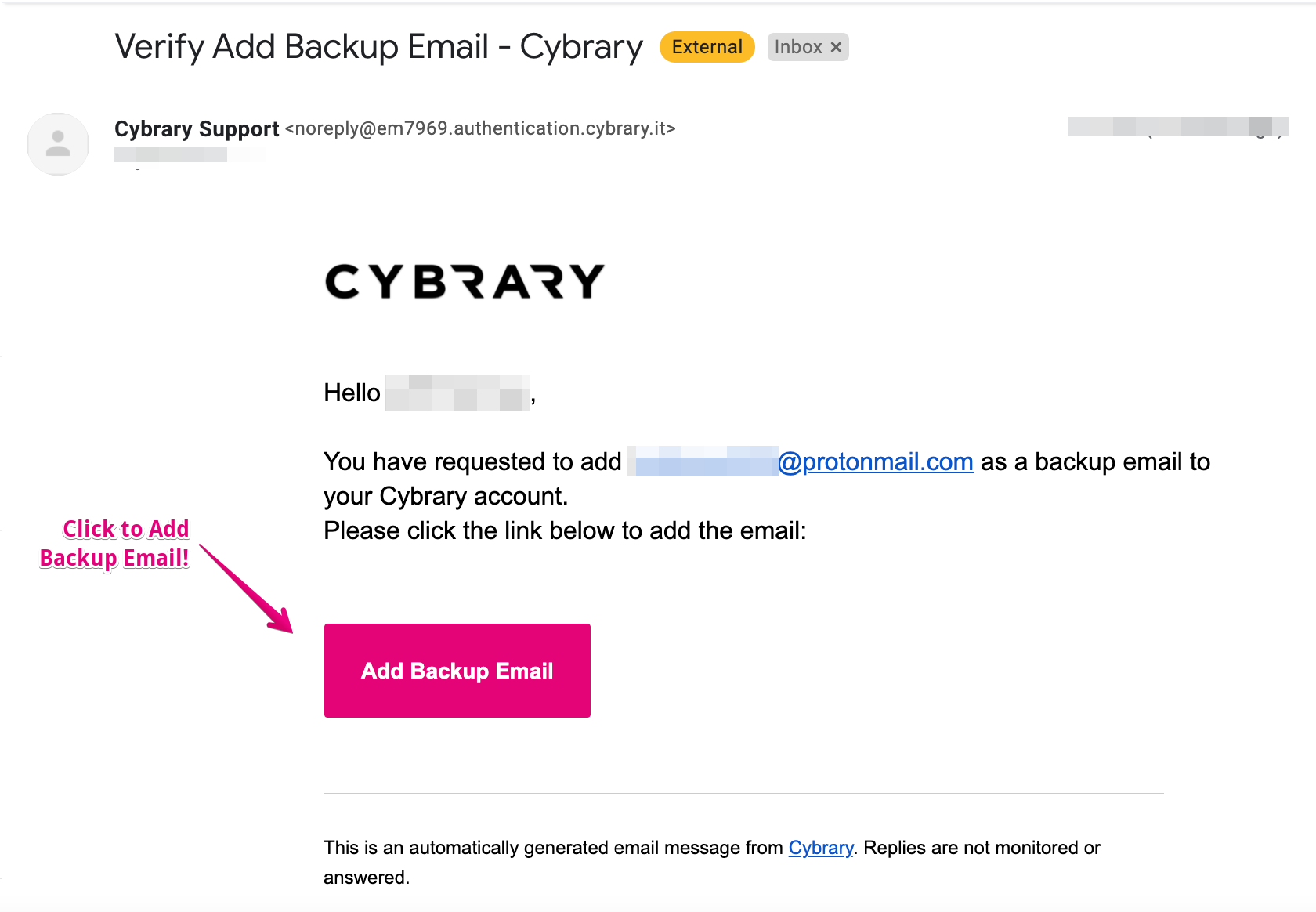 Image 3

Image 4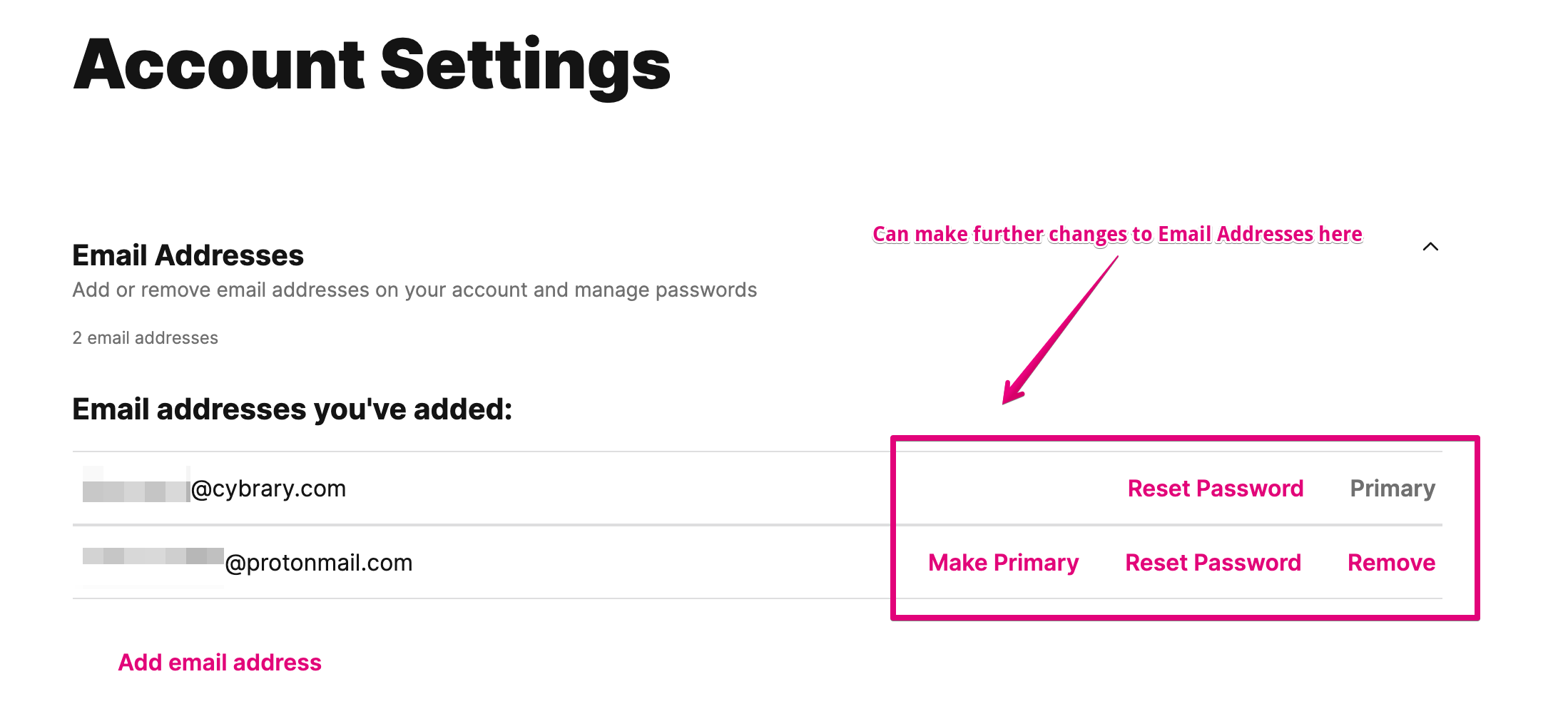 Image 5
If you experience any issues, please reach out to support@cybrary.it for assistance.