How to invite new team members to your Cybrary for Business team.
There isn't an I in 'team', so let's invite our colleagues to join our enterprise account!
(Remember, only users with the Org Owner or Admin role can invite team members)
Once you've logged into Cybrary, navigate to the Organization tab on the left side of your screen. From there, a sub-menu will appear where you can Click into the People tab. Click Invite to Team. A pop-up window will appear featuring instructions and a team-specific URL.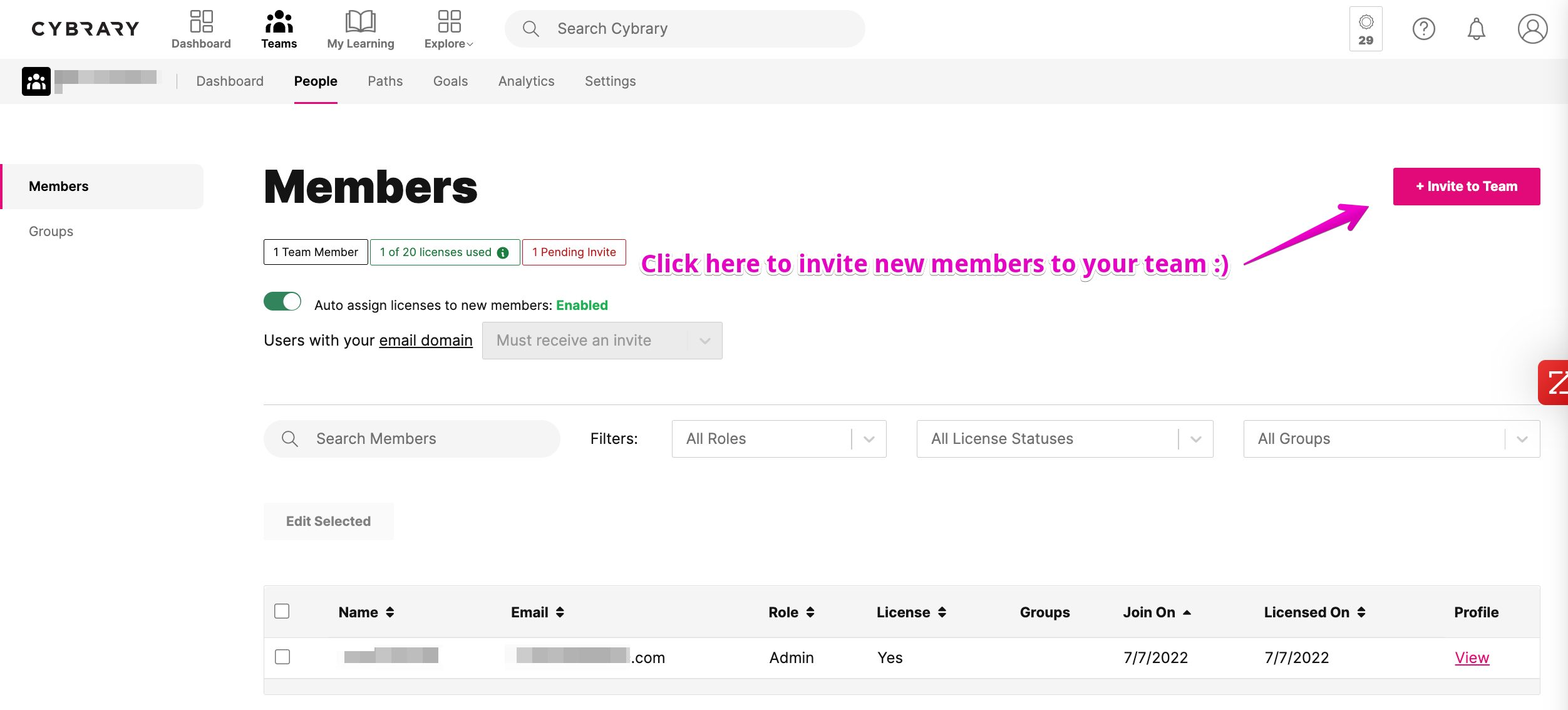 Click the icon to copy the URL and send it to the person you wish to invite. Once the person clicks the link, they will be prompted to create an account and will automatically join the team. Zero hassle!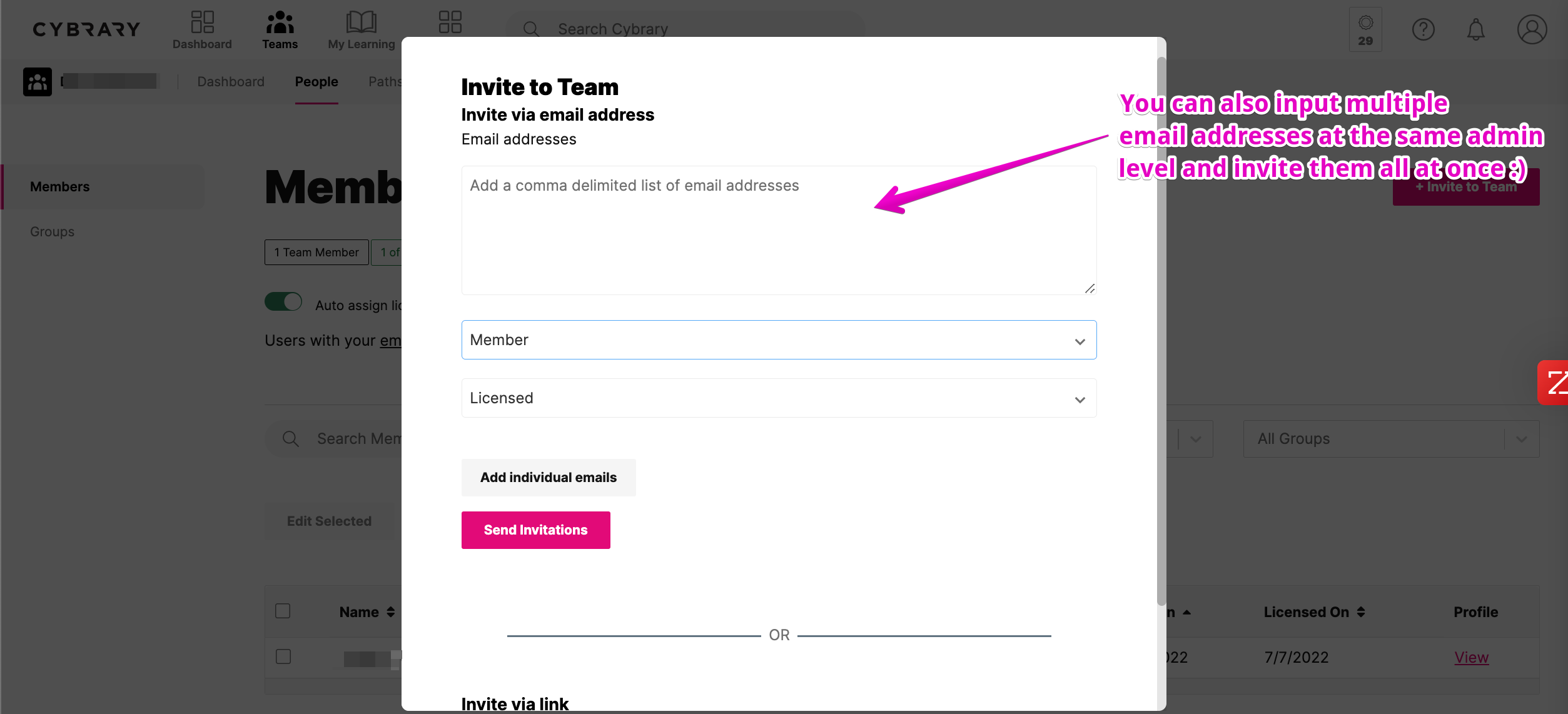 Please note: For new members to receive a license, you will need to mark them as Licensed.
Note: When creating an account, the following fields are required: First Name, Last Name, Email Address, and Password. If the person has an active Cybrary account, they may click 'Login' and enter their existing credentials.