How Can I Edit a User on my Team?
Learn how to make changes to users accounts within your team
How do I Find a User on my Team?
Navigate to the "Organization" tab

Search for the user in the "search names" search box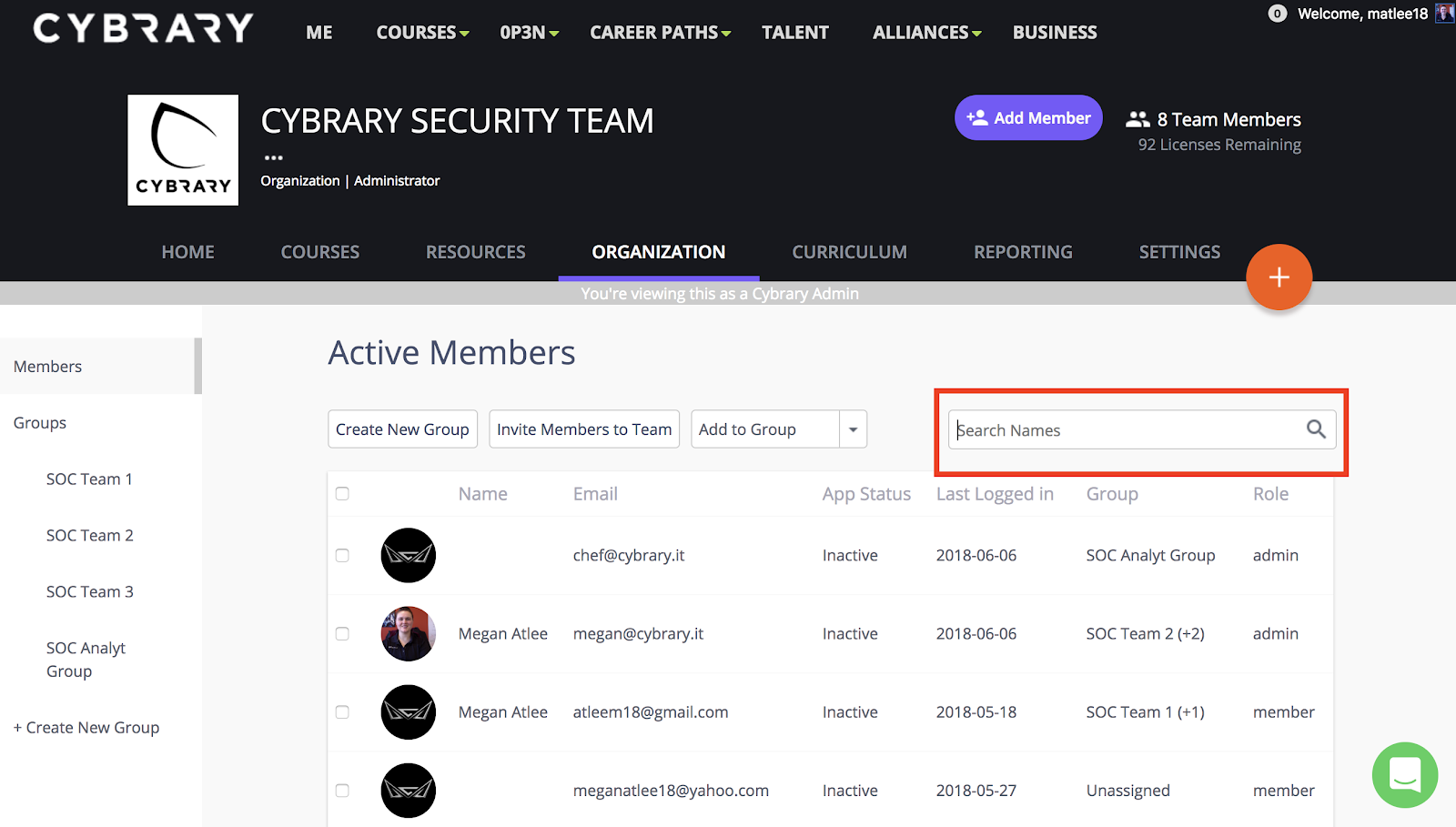 3. Click on the email of the user you want to make edits to
4. Make the edits you would like to
What Edits can I Make?
You are able to change a user's name, email, job title, add users to groups, remove users from groups, make them a team admin, view their completed Certificates of Completion and you can also delete them on this page.