Logging in to your Cybrary Account
To log in to an existing Cybrary account, you can select "Sign In" on any page which will direct you to our login screen. Here, you will type in your email address from your existing account, or login with your preferred SSO or Social logins (such as Facebook or Linkedin as shown below).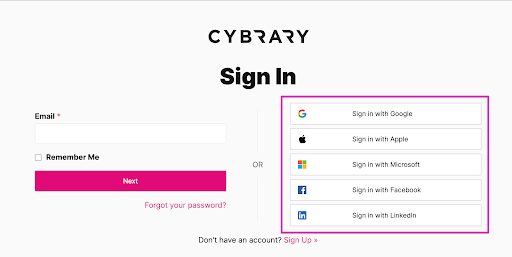 Forgot your password?

The "Forgot your password" option will send a link to the email address associated with your account, this link will allow you to reset your password. Account access may be impacted if you are utilizing multiple Social Logins. In the event you do not receive the password reset email, contact support@cybrary.it from the same email address attached to your Cybrary account for further assistance.