Organizations of all sizes come to Cybrary to help their teams develop the necessary knowledge and skills to advance their strategic objectives. Whether it's demonstrating their capabilities through certifications, improving retention, or upskilling to meet ongoing business needs, every team has a target they're trying to reach.
However, tying your team's learning back to specific outcomes and demonstrating ROI can be challenging. Was your team able to pass the certification exam after completing this course? Have you seen an increase in efficiency since assigning this virtual lab? Is your approach to team learning driving meaningful results?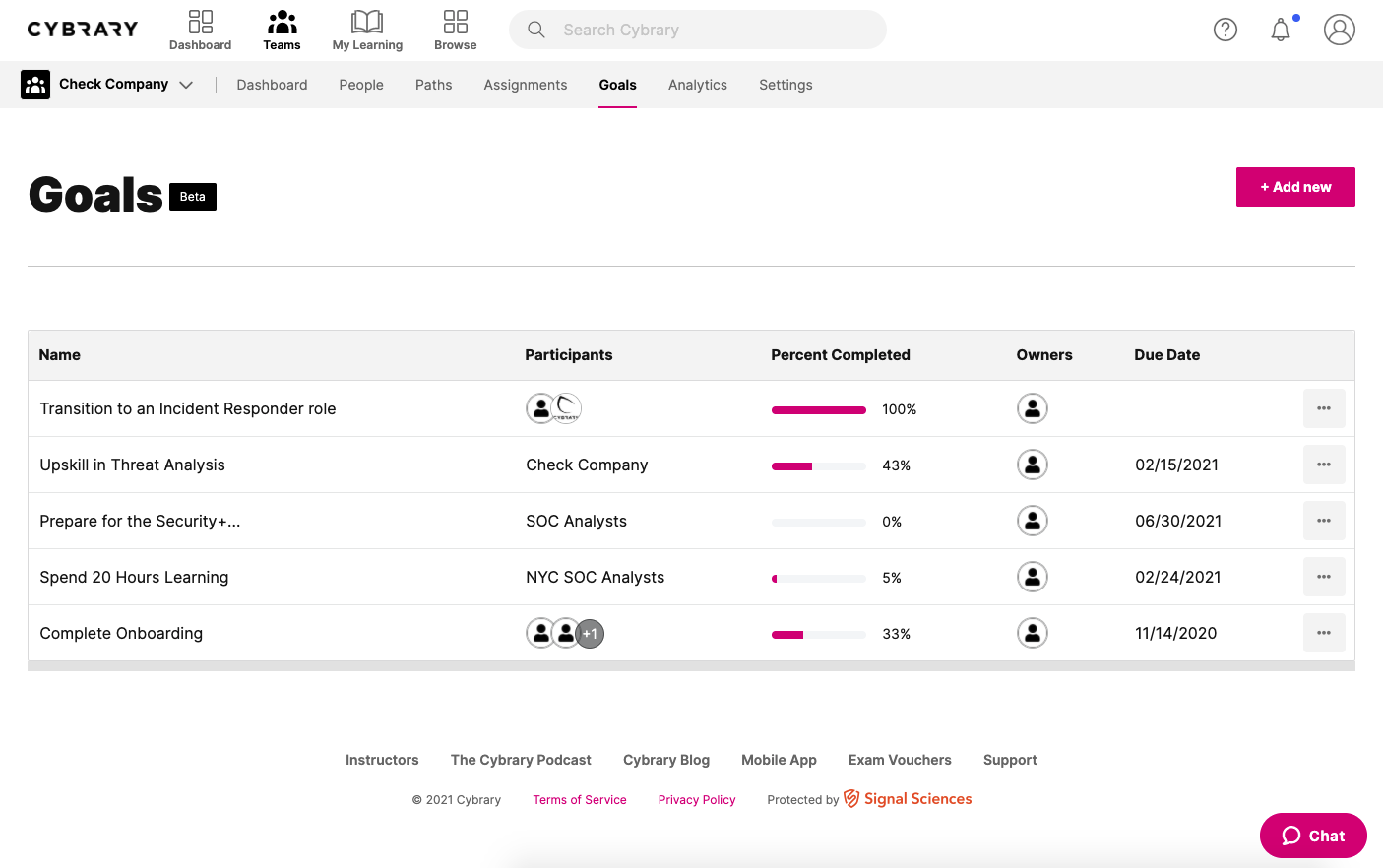 Introducing Goals, a new way we can help you to track your team's learning and the on-the-job outcomes you care about. Goals allows you to:
Specify an outcome

Assign a deadline or keep it open-ended

Prescribe learning content or let your team choose

Monitor progress along the way
With Goals, you can currently set the following outcomes:
Complete a minimum number of learning hours

Earn a minimum number of CEUs

Prepare for a certification exam

Onboard a new team member
Goals enables you to motivate your team and provide greater transparency into the impact of their learning. You have the flexibility to set quarterly or annual goals that align with your team's professional development plans, which you can also reference in weekly one-on-ones.