Are you looking to update your email preferences? Follow the instructions below for help!
If you no longer wish to receive emails from Cybrary, you can update your email preferences by visiting your account settings at any time. To opt-out of emails, please follow the instructions below.
Click your Profile avatar in the top right-hand screen of the platform
Select Settings
Scroll down to Email Subscription where you can choose to opt out of the Cybrary mailing list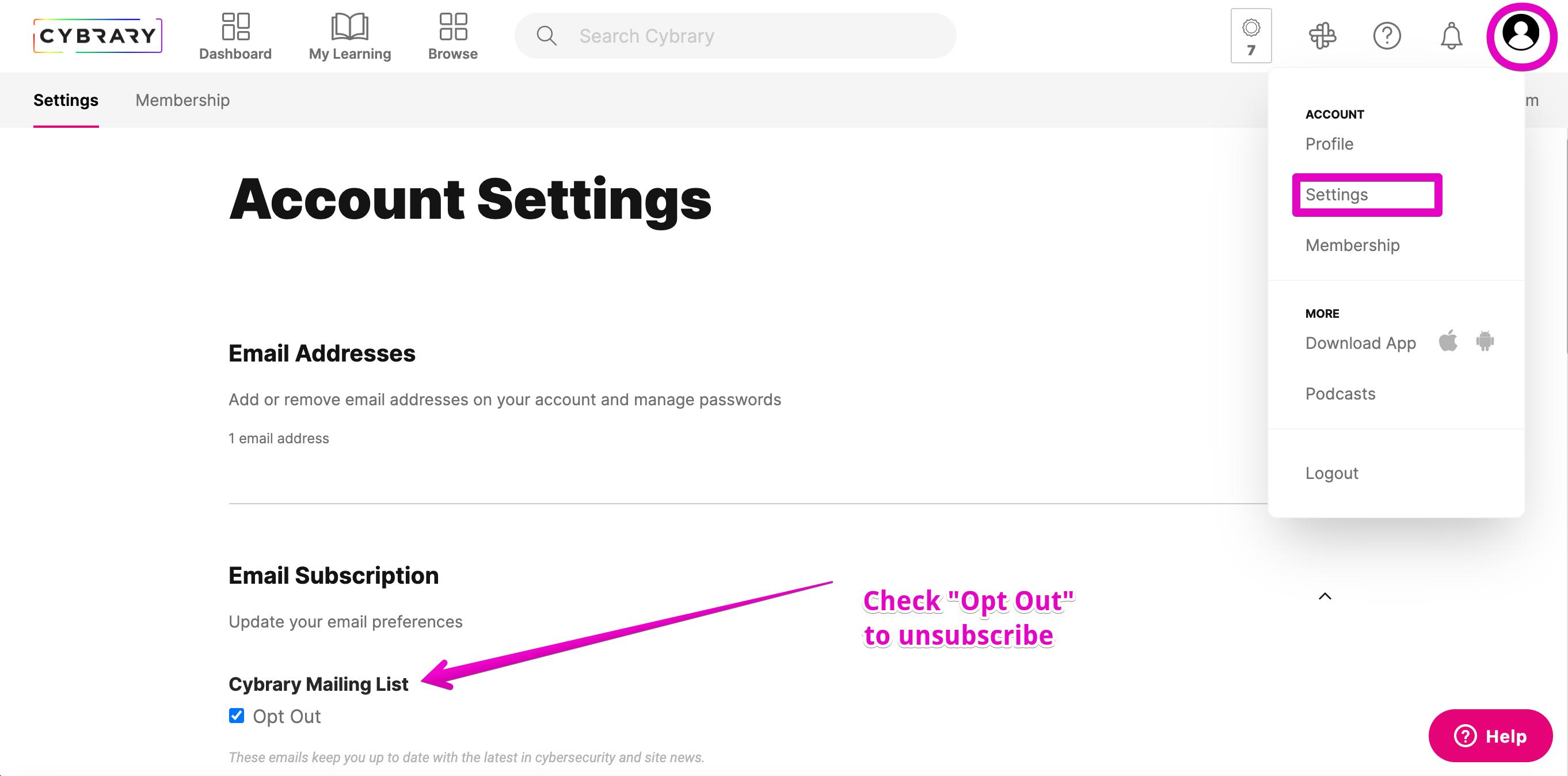 Alternatively, you may unsubscribe at any time by clicking here.
If you require further assistance, please contact support@cybrary.it as we are more than happy to help!