Are you utilizing Cybrary's platform to earn your CPE (Continuing Professional Education) or CEU (Continuing Education Unit) credits? Read below to find out more!
About CEU + CPEs
When you are within the Cybrary platform and click into a course, available CEU/CPE credits will be listed (see Image 1). Once you complete 100% of the content within a Cybrary course, you will be eligible to receive a Certificate of Completion designating that you have completed the course. The Certificate of Completion can be submitted directly to your certifying body for CEU/CPE credit.

Image 1
Accessing Certificates of Completion
To access your Certificates of Completion, follow the steps below (see Image 2):
Go to "My Learning" on the top navigation bar

Once in "My Learning," select

completed

Courses that have been 100% completed will populate with a "Download Certificate" icon

Click the icon and your Certificate of Completion will be available to download in a new tab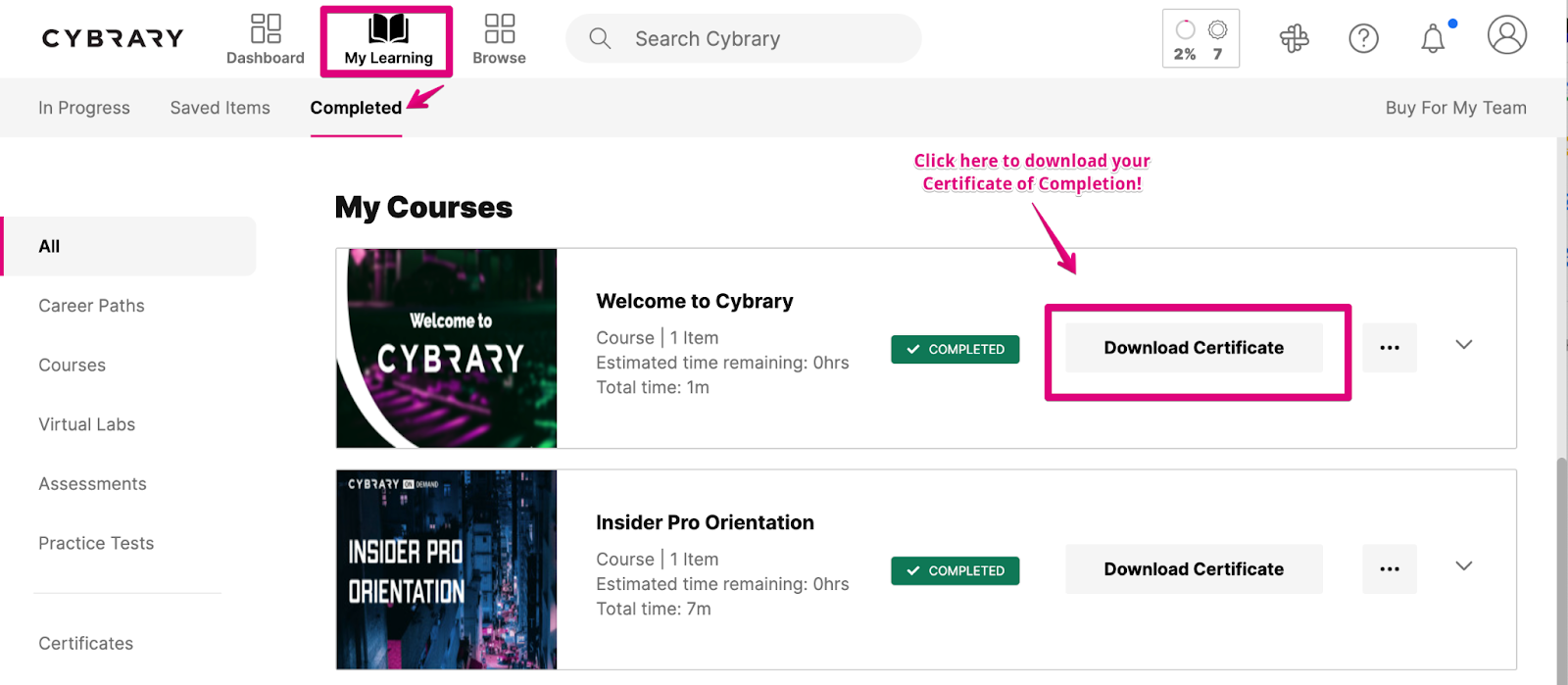 Image 2
When will I receive my Certificate of Completion?
Cybrary integrates various vendor partners to provide our learners with a variety of hands-on experiences, from virtual labs to multiple types of assessments. Allow up to 24 hours from the time you last completed an activity for progress to be updated. If you would like to learn about Cybrary's vendor and completion recording in further detail, see our Help Center article: Cybrary Vendor Reporting & Progress Completion Reporting.
If you are utilizing Cybrary's platform for CEU and CPE credits, that is wonderful! We are happy to have this available for you. Some of our vendors may experience longer than average turnaround times. To ensure our learners do not encounter any hiccups with the recertification process, all learners must allow a minimum of one week (7 business days) from the time you completed a course to allot sufficient time for troubleshooting and triaging purposes.
Is everything I do in Cybrary eligible for a Certificate of Completion?
Only Cybrary courses are available for Certificates of Completion. One cannot receive a Certificate of Completion for stand alone activities such as Virtual Labs, Assessments and Practice Tests. To quickly determine if there is a Certificate of Completion available for an activity, you can click into the content within "Browse."
When you are viewing the course in the catalogue, scroll down. If the activity is eligible for a Certificate of Completion, the icon will appear on the right hand corner of the screen (see Image 3)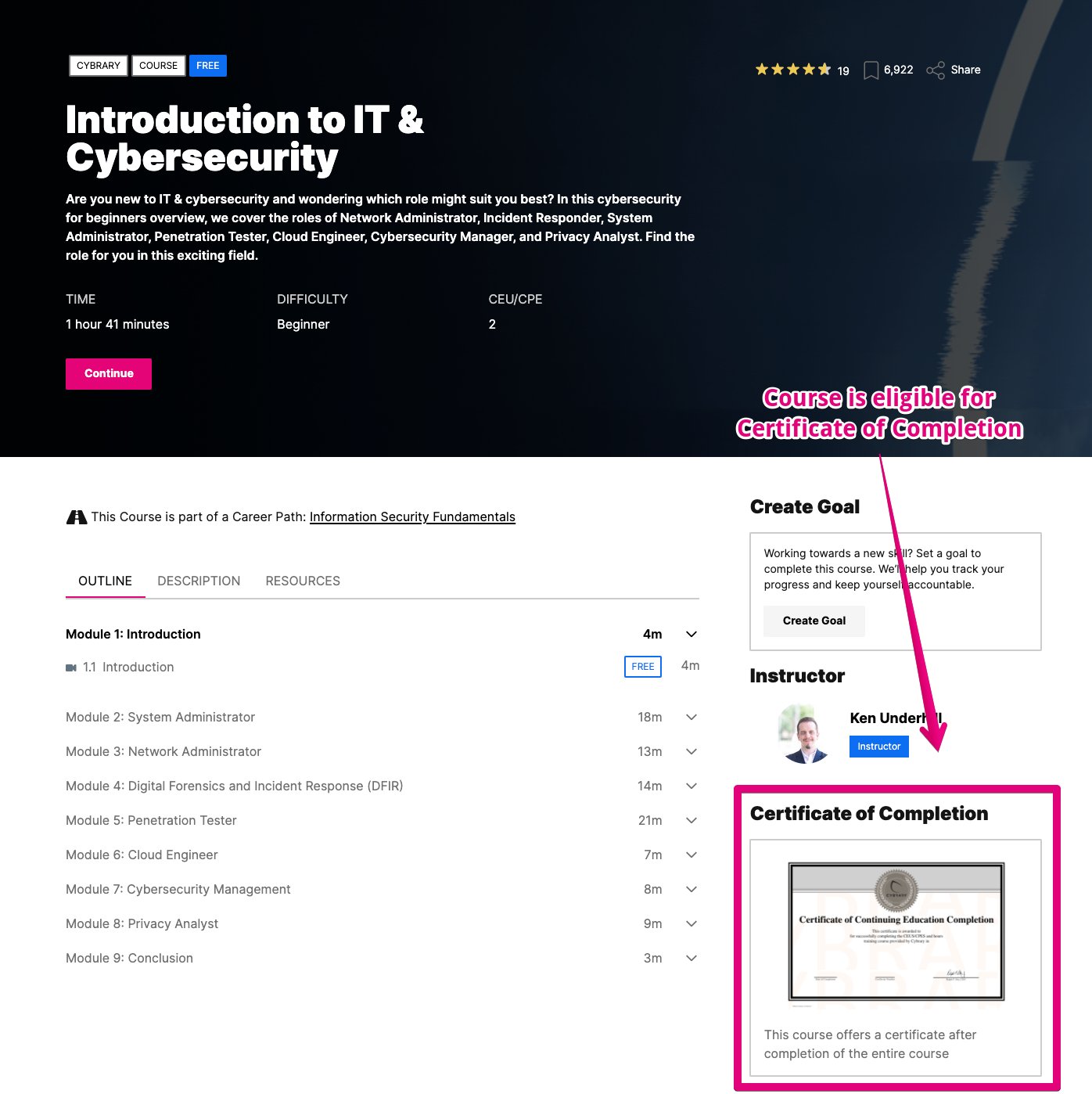 Image 3
If you have any questions about this, please reach out to
support@cybrary.it
for assistance.