What browsers work best with the Cybrary Platform and 3rd party learning Partners?
To have an fully optimized experience with our platform and content provided by our third party learning partners, we request you utilize the following browsers:
Google Chrome
Mozilla Firefox (make note of virtual labs that recommend against Firefox due to double typing)
Microsoft Edge
Please note: you are very likely to encountering loading and recording issues if you access Cybrary using Safari.
If you encounter an issue while using an accepted browser, please attempt the following troubleshooting steps before reaching out to our support team:
If you are currently logged onto the Cybrary platform, you must log-off before following the instructions below.
Clear all of your cache and cookies, close the browser, disable any VPNs, and try to load the webpage again.
Make sure your browser(s) are updated to the newest released update
Open an incognito window in Chrome, login to Cybrary, and try to proceed.
If the steps above do not work, try to open the webpage on a different browser - like Firefox or Edge
It's a simple step but as our platform experiences regular updates, clearing cache and cookies can clear out old code that may disrupt your learning experience. Additionally, VPNs may need to be disabled or firewall settings adjusted as they may be set to block all cookies, which can prevent our platform from recording your progress or potentially recognizing your enrollments.
For assistance regarding allowing 3rd party cookies for Cybrary and our 3rd party learning partners, please visit our System Requirements article: Tech Know-How: Cybrary System Requirements
Please be aware that Cybrary does not collect any information about the users because we do not run ads on our platform. This changes are simply for access to the site.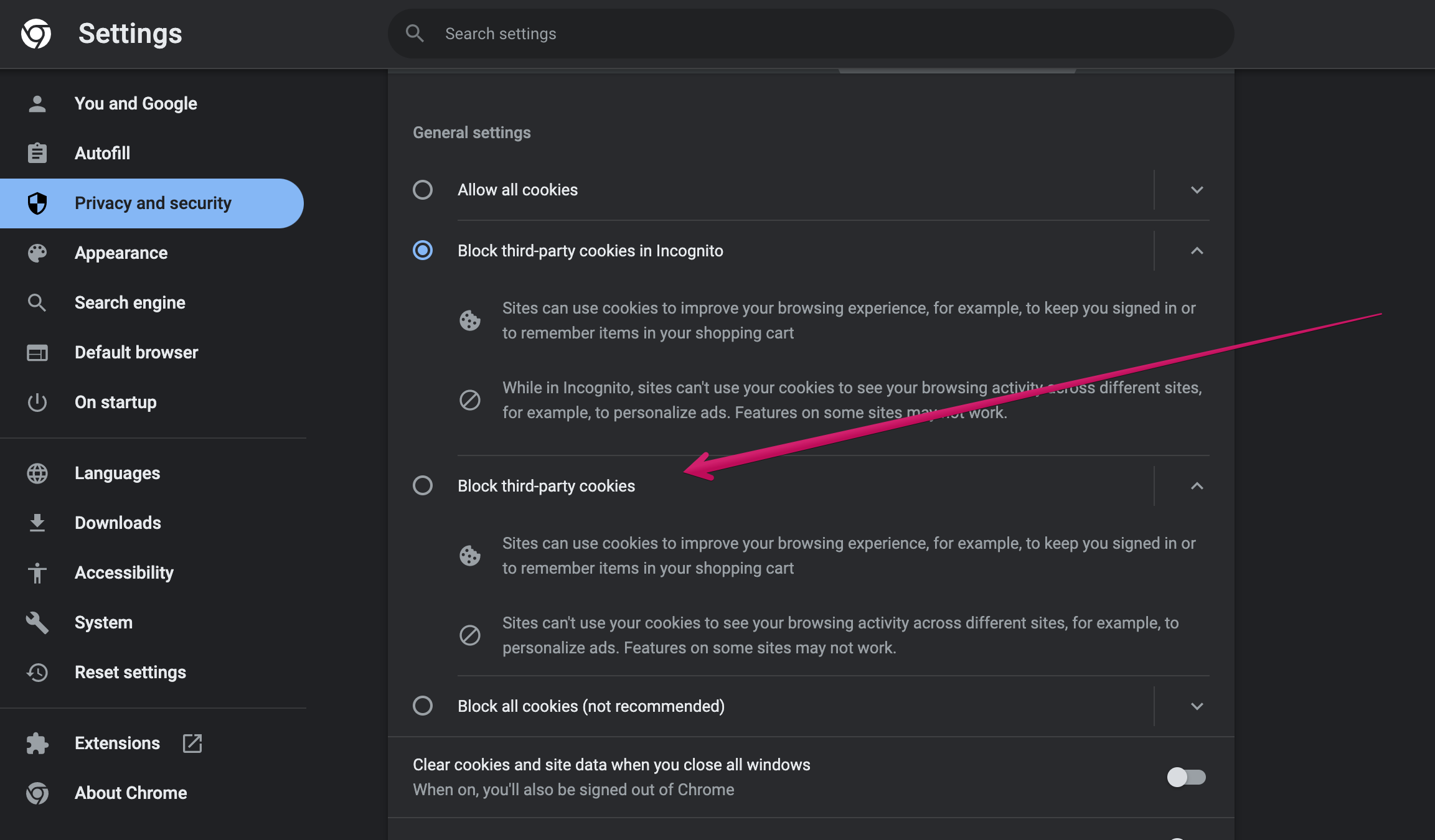 For any additional questions, please reach out to our support team at support@cybrary.it